Empowering Professionals
Eemax recognizes the plumbing professionals that serve our communities, providing us with clean running water and vital waste removal. These men and women have been thrust to the front lines of a global crisis while keeping all of us clean and healthy. Eemax gives thanks to these dedicated professionals that provide these often taken for granted essential services.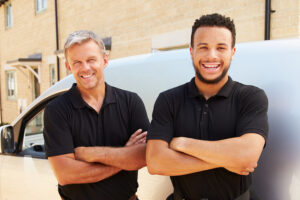 Eemax products are delivering energy-efficient hot water for commercial, industrial, safety, residential and more. Wherever hot water is needed—Eemax has the solutions—making us America's #1 choice for tankless electric water heaters.
Educating Professionals
Eemax Innovation Learning Center
The 7,000 square foot collaborative space in Waterbury, CT opened in 2017 and includes rooms for product demonstration, informational sessions and hands-on training.
Registration is now open for free on-demand webinars featuring Eemax Handwashing Portfolio Training. Click the button below to visit our education site to learn more about our training opportunities.