Josh Jenkins | Midwest Regional Sales Manager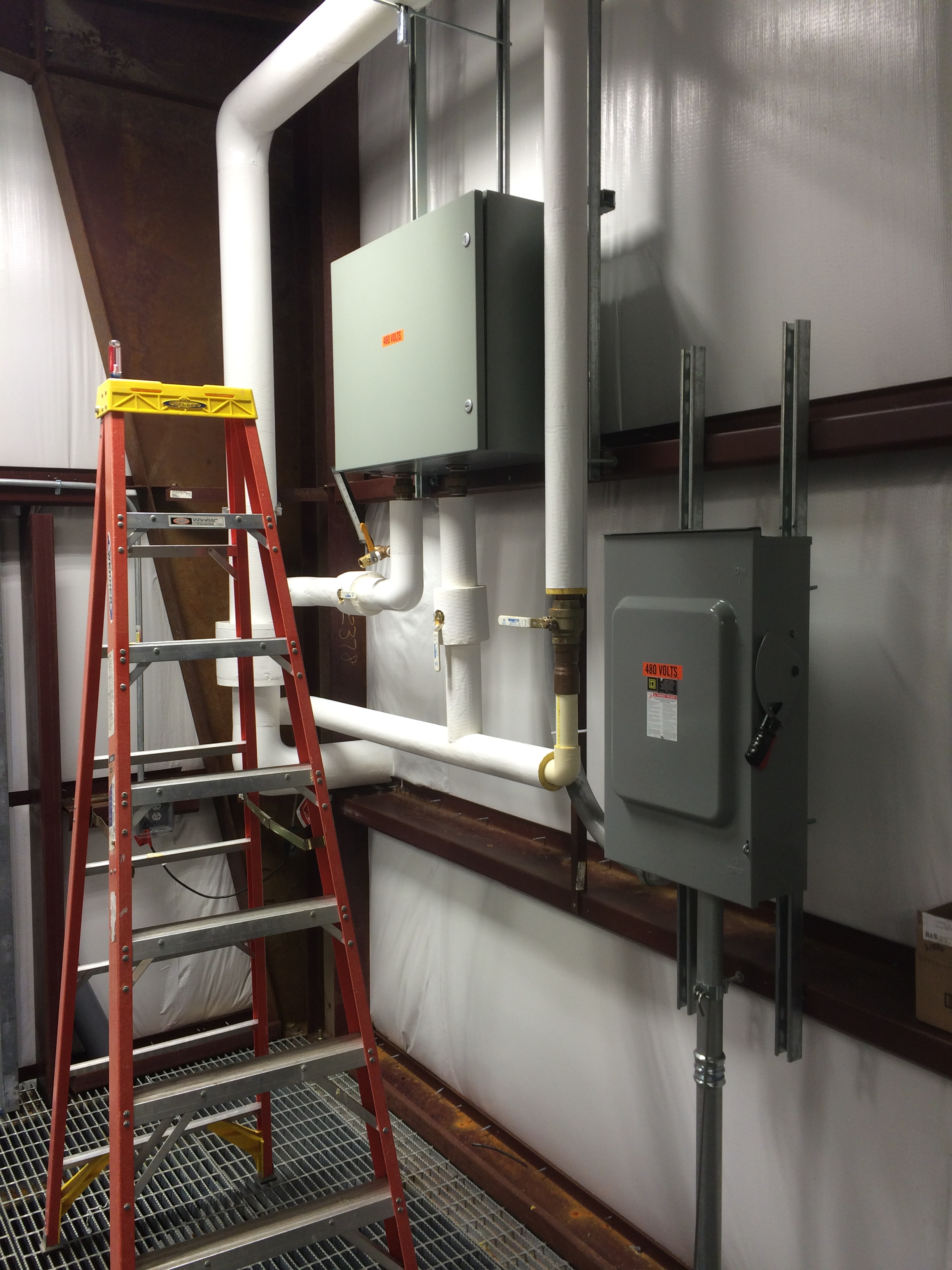 Hot water to make ice? Yes, especially if you need to produce 25 tons of crystal clear, thirst quenching cubes daily. Eemax recently stepped in and provided a water heating solution for an upstate NY ice manufacturing facility. The commercial ice maker must be flushed 2x per day with warm water in order to avoid any clogging of internal valves. The challenge lay in thatthe unit needed a high-capacity solution for defrosting, is situated on the fourth floor of the facility, and with no direct access to gas lines.
Additionally, the entire floor space was grated metal and not rated to hold a tank-type unit. The Eemax solution was to install a wall-mounted SpecAdvantage™ AP126480. This high-volume producer of endless hot water provided the efficient, cost effective solution that the customer needed.