A Greater Degree Of Good
As a member of the Rheem® family of brands, Eemax® is a big part of Rheem Manufacturing's commitment to taking a greater degree of responsibility for future generations—doing good by our customers, our people, our partners and our planet.
Watch Video
Evolving hot water. Evolving sustainability.
Eemax has been at the forefront of environmental efficiency and sustainability for over 30 years. Our commitment to the planet is integral to our core values as a company. As we continue to evolve and create what's next in water heating and electrification, we're focused on delivering the innovative products, programs and education that help our customers and the industry support a more sustainable future.
SafeAdvantage
Lavadvantage
Homeadvantage II
---
(swipe for more)
SafeAdvantage
Efficiency is an important factor in sustainability, but it isn't the only factor. In the case of
SafeAdvantage
™
, people matter even more. Ideal for eye wash stations and emergency drench showers, SafeAdvantage water heaters stand at the ready to provide endless tepid water when seconds count.
LavAdvantage
An efficient water heater can save a lot of energy. And in an office building with dozens or even hundreds of handwashing stations, efficiency can contribute to a significant reduction in the building's energy bills and its environmental footprint.
LavAdvantage™
water heaters are efficient enough to save and robust enough to last.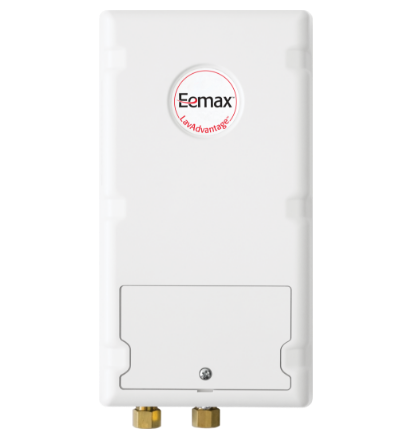 HomeAdvantage II
While traditional tank-type water heaters constantly heat and reheat water,
HomeAdvantage II
™
Tankless Electric Water Heaters only use the necessary amount of energy to heat the water needed. According to the Department of Energy, this can reduce a home's energy use for water heating—and the bills that follow it—by up to 50%.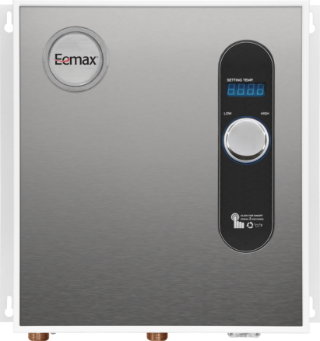 Going All in To Stand Out
Eemax offers a range of products with sustainable features, and we're constantly evolving more.
Learn More
Making the Grade in Sustainability
Eemax was proud to be part of the first net-zero emissions school in Massachusetts and the largest net-zero emissions building in the state.
Read More
An Environment of Innovation
Learn more about our planet-friendly products.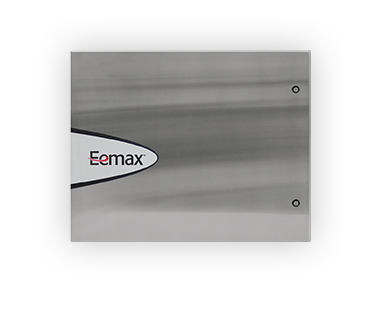 Safety Meets Savings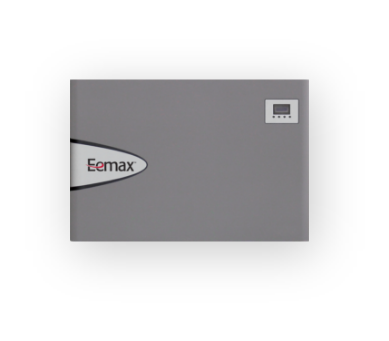 Zero Emissions, One Precise Water Heater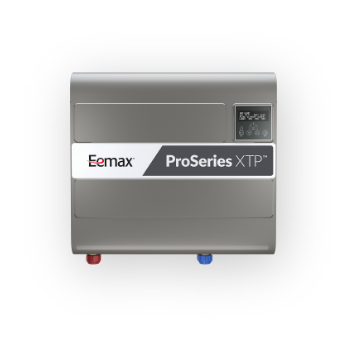 Better Where Cleanliness Matters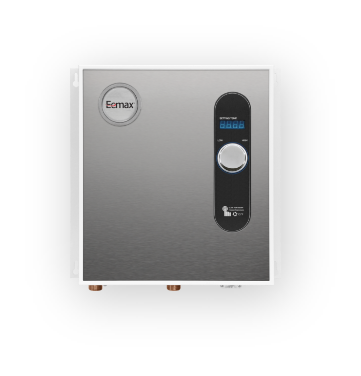 50% Energy Savings, 100% Smart Decision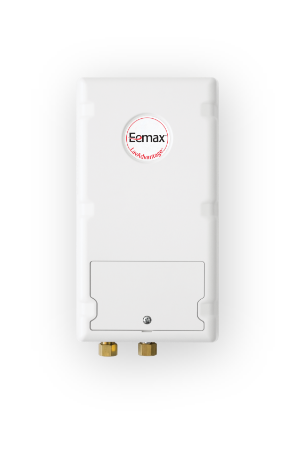 Saving Energy Is a Business Advantage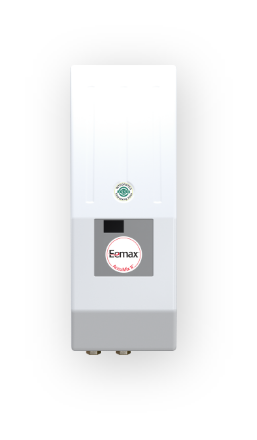 Just-Right Temperature, Just-Right Energy Consumption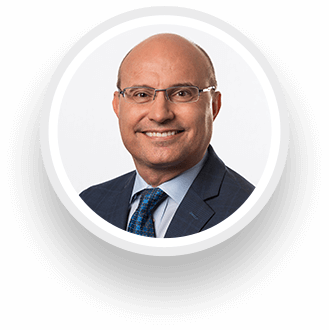 "Sustainability is an end-to-end thing. Rheem has a responsibility to reduce energy consumption and waste during the manufacturing phase while offering consumers high-efficiency products that have a low impact on the planet."
– Chris Day
VP, Product Management, Channel Marketing, Global Water
Streamlining Sustainability
We strive for operational excellence, working smarter and more sustainably to consume fewer resources, generate less waste and ensure simpler, safer processes. With a mindset of continuous improvement, our global operations are evaluated for efficiency and impact on the environment.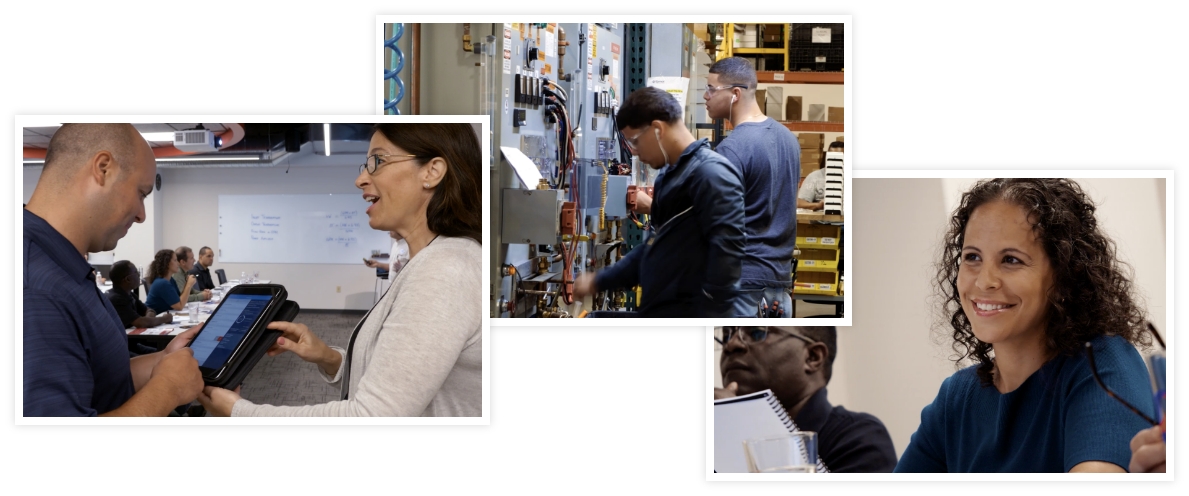 Inspiring Our People
We couldn't build ideal water heating solutions for people without great people working on them. So we invest in hiring and inspiring our internal teams. At the same time, we invest in our partners' success by providing our contractors with access to training programs, both in-field and online.
Our 2025 Commitment to Sustainability
By 2025, we will launch a line of air and water products that boast a 50% reduction in greenhouse gas footprint.
Learn More