Eemax is leading the evolution of hot water with cutting-edge technology that provides endless hot water. It is our mission to drive the progression of efficiency maximized by developing advanced tankless electric hot water heating solutions. We are empowering professionals with trusted and versatile products that can accommodate a multitude of installation scenarios. Today, Eemax products are delivering energy-efficient hot water for restaurants, schools, manufacturing facilities, commercial restrooms, laundries, breweries, medical facilities, and more. Wherever hot water is needed—Eemax has the solutions—making us America's #1 choice for tankless electric water heaters.

Established in 1988, Eemax introduced a line of tankless water heaters for commercial applications ranging in size from .5 GPM to about 1.5 GPM. The original Eemax tankless electric technology was patented and quickly emerged as the most versatile technology on the market.

Eemax's first product, the 9.5 kW Series One™, was developed in 1989 as a simple on/off device for handwashing applications. This patented modular design led to other units with electronic thermostats, adjustable flow, and up to 277 volt capacities—which expanded the market for tankless electric heaters during the early '90s. Eemax continued to expand its market leadership position throughout the '90s by introducing the Series Two™ and Series Three™ water heaters, offering a broader range of commercial hot water applications covering 1.5 to 5 GPM.

In 2000, Eemax introduced a line of residential products so that consumers could enjoy the benefits of tankless electric water heating for the whole home. Over the years Eemax has established a leadership position in the residential market to complement its commercial business.

In 2003, Eemax further enhanced its position as the dominant supplier for commercial water heating solutions with the introduction of its patented Series Six™ and Series Twelve™ families of high-capacity water heaters. These products were designed for commercial and industrial applications from 6 to 25+ GPM. In addition, there were models within this product family designed specifically for point-of-use safety (tepid water) equipment applications, including eye, face, and drench shower systems. Eemax was purchased by the private equity firm, Riverside, in 2008, thus giving Eemax the capability to expand its product breadth and hold in the marketplace.

In 2011, Eemax developed an ASSE 1070 approved tankless electric water heater called AccuMix. This product was designed as a turnkey-solution-heater with a code compliant integrated mixing valve, designed specifically to meet UPC 413.1 code requirements for handwashing in both single and multi-lav applications.

2012 marked an expansion for Eemax when the company moved its headquarters and manufacturing to Waterbury, Connecticut. The new location doubled the footprint of Eemax operations to 35,000 square feet. And in 2013, Eemax acquired the retail manufacturer EcoSmart®. Additionally, Eemax introduced ground-breaking technology with the SafeAdvantage™ and SpecAdvantage™ product lines. SafeAdvantage and SpecAdvantage provide endless hot water on demand in commercial, institutional, industrial, and safety applications with unsurpassed efficiency, reliability, precision, and speed.

In 2014, Eemax introduced a new residential line: HomeAdvantage II™. With its patented, self-modulating technology, HomeAdvantage II only uses the energy necessary to heat water as it is needed, nothing more. An efficient, whole-home water heating solutions that is both good for you and good for the environment.

In December 2015, Rheem® acquired Eemax. Founded in 1925, Rheem is the only manufacturer worldwide that produces heating, cooling, water heating, pool/spa heating, and commercial refrigeration products. Rheem is headquartered in Atlanta, GA, and has operations in 14 countries. "Eemax's offerings perfectly complement Rheem's line of efficient and advanced tank and tankless water heaters, and that is why we are so confident that this acquisition is the right opportunity and the right time," stated Chris Peel, President and COO, Rheem.

AutoBooster™, SmartBoost™, and TankBuddy™ are launched in 2016. These products are easily installed on existing electric or gas tanks to increase the deliverable amount of hot water.

2017 was an exciting year as Eemax became home to the 7,000 square foot Innovation Learning Center. A hub for training, creative exploration, and water heating education, the Innovation Learning Center serves as a collaborative space for engineers, manufacturer's representatives, wholesalers, and plumber/contractors in the Northeast and nationwide. "This training center is reflective of Rheem's commitment to innovation and to business growth—for both us and our partners," said Rich Bendure, executive vice president, Rheem Water Heating.

In 2017 and early 2018, Eemax developed and patented several new technologies that became an industry-leading platform for the successful launches of LavAdvantage™, AccuMix II™, and HotMax™.

2018 marked a 30 Year Anniversary at Eemax—with an expanded team of engineers and product development professionals, Eemax pushed the evolution of hot water solutions in 2019 with its introduction of ProSeries XTP™—a line of tankless electric water heaters that are designed for applications that require superior thermal performance and temperature stability. Eemax proprietary Adaptive Stability Technology™ enables every ProSeries XTP model to provide exact thermal performance in demanding conditions.




Association Memberships



American Society of Plumbing Engineers
ASPE CEU Provider
ASPE's CEU Provider Program offers continuing education providers the opportunity to issue ASPE continuing education units (CEUs) for their professional development programs.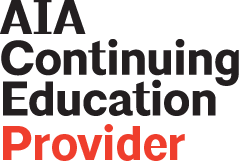 The American Institute of Architects
AIA Continuing Education Provider
The AIA Continuing Education System mission is to support AIA members in mastering new knowledge and skills to meet new trends in the profession. AIA CES hopes to inspire and guide Approved Providers to consistently deliver quality education for Architects. Eemax offers courses to educate about the role of hot water as it relates to architectural design and practices.






Northeast Sustainable Energy Association
NESEA Industry Leader Member
The Northeast Sustainable Energy Association (NESEA) helps high-performance building and renewable energy professionals improve their practices by learning from and networking with each other. Founded in 1975, it is a member-driven 501(c)(3) nonprofit organization dedicated to advancing the adoption of sustainable energy practices in the built environment.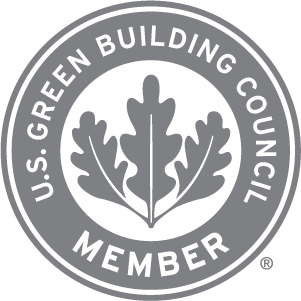 U.S. Green Building Council
Silver Member of USGBC
USGBC is a Washington, DC-based 501(c)(3) nonprofit organization committed to a to a prosperous and sustainable future for our nation through cost-efficient and energy-saving green buildings.