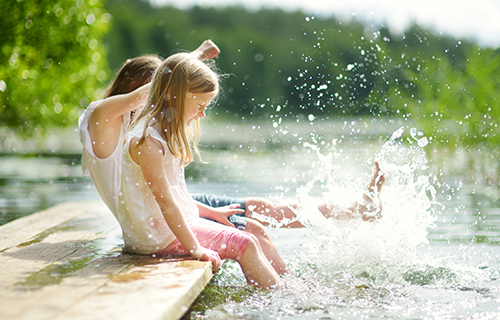 Waterbury, CT — A recent survey "World Green Building Trends SmartMarket Report" shows that global green building activity continues its ascent, with significant increases expected in 19 countries over the next three years. Almost half of the total respondents say they expect to build more than 60 percent of their projects as green buildings by 2021. Building owners, especially, were excited about the growth in green building, with 57 percent planning to make the majority of their projects green by 2021. USGBC's LEED Certification has grown to become the world's most widely used green building rating system, with nearly 80,000 projects participating in LEED across 162 countries, including more than 32,500 certified commercial projects. As the best model for sustainable construction, LEED's growth and impact around the world is undisputed. As America's #1 choice for tankless electric water heaters at the forefront of environmental efficiency, Eemax is proud to announce that they have partnered with USGBC and are proud to be a Silver Member.

"At Eemax, we are consistently innovating and developing leading-edge tankless electric water heating technologies for our customers, their clients' vital water heating needs, and how we can make these technologically advanced, environmentally-efficient solutions easy to install, efficient, laser precise, and energy-saving," says Jens Bolleyer, Eemax VP and General Manager. "We are proud to be part of the U.S. Green Building Council community to continue to build the movement, together."

With more than seven billion square feet of LEED-certified space, the green building community spans from schools and hospitals, to landmarks and new construction, to homes and even entire cities. The USGBC community is made up of 12,000 member organizations and 200,000+ LEED professionals. The USGBC green building family has certified and registered more than 94,000 LEED projects in 167 countries and territories around the world.

Eemax tankless electric water heaters are designed with green building practices in mind to provide efficient water heating that fits with LEED requirements. Eemax, America's #1 manufacturer of tankless electric water heaters, was recently a proud sponsor of the Northeast Sustainable Energy Association (NESEA) 2019 Pro Tour Series with one hundred and fifty LavAdvantage™ tankless electric water heaters, ten Three Phase™ units and three  SafeAdvantage™ units installed throughout the first net-zero emission school in Massachusetts, establishing a model for net-zero emission schools and commercial buildings nationwide.

About the U.S. Green Building Council
The U.S. Green Building Council is an inclusive and diverse family of 12,000+ member organizations representing 13+ million people from across the globe. USGBC is a community of real estate leaders, governments, developers, contractors, architects, engineers, educators, innovators and companies working to build healthy, efficient and equitable buildings and communities for all. For more information, please visit www.usgbc.org.

About Eemax
Eemax is leading the evolution of hot water with cutting-edge technology that provides consistent hot water.  It is our mission to drive the progression of efficiency maximized by developing advanced tankless electric hot water heating solutions. We are empowering professionals with trusted and versatile products that can accommodate a multitude of installation scenarios. Today, Eemax products are delivering energy-efficient hot water for restaurants, schools, manufacturing facilities, commercial restrooms, laundries, breweries, medical facilities, and more. Wherever hot water is needed—Eemax has the solutions—making us America's #1 choice for tankless electric water heaters.