Mobile wash station with MiniTank™ brings comfortable handwashing to remote locations

Eemax® Handwashing Portable Stations allow for more frequent handwashing throughout the day with less interruption, while minimizing wait times and long lines outside of restrooms. Handwashing Portable Station features two models: one equipped with a drain for endless hot water usage and the other with a waste-water tank, which allows up to 500, 20-second handwashing sessions. Both models feature a convenient, mobile station that is easy to set up and includes a faucet, sink, and water heater; all conveniently mounted on a portable cart.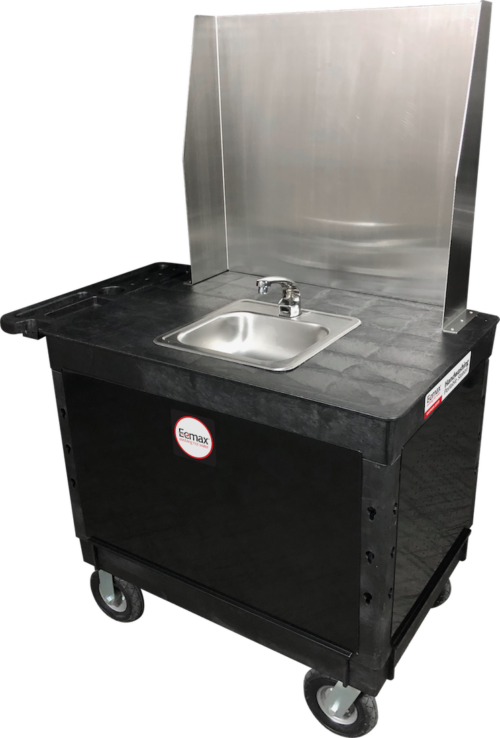 Product Features:
Eemax MiniTank Electric Miniature Tank, 1.5-gallon with 15-amp plug for use in a 120-volt outlet

Portable with two locking, all non-marring wheels make it easy to set up and deploy

Sensor faucet for hands-free operation and integrated ASSE 1070 compliant mixing valve

Stainless steel wash basin for easy cleaning

Low-flow faucet at 0.15 GPM enables endless hot water on drain model

Gray water tank model will hold approximately 500, 20-second washes

Constructed with lead-free components suitable for potable water
Click here
to see Handwashing Portable Station at work.