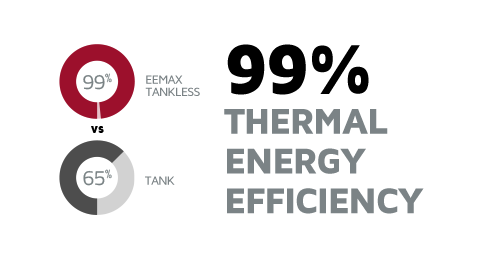 Save Energy
Up to 99% thermal energy efficiency. Most water heaters with tanks only have 65% efficiency, if not less.
Make every cent count with Eemax electric tankless products, over 14-18 cents out of every dollar spent on utilities goes to heating your water.
No standby heat loss. Heats water instantly when you want it, instead of having to keep water hot 24/7.
Saving energy reduces your carbon footprint, which is good for the planet.
Save Space and Water
Eemax tankless water heaters are up to 90% smaller than a water heater tank, letting you put them anywhere, even under a bathroom sink.
Heat water instantly where you use it, so you don't have to waste water waiting for the water to heat up.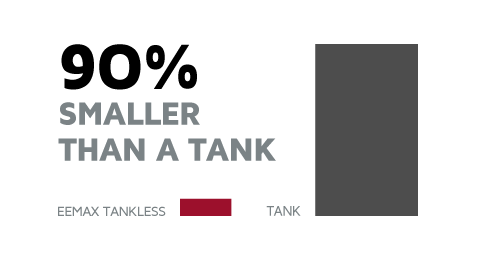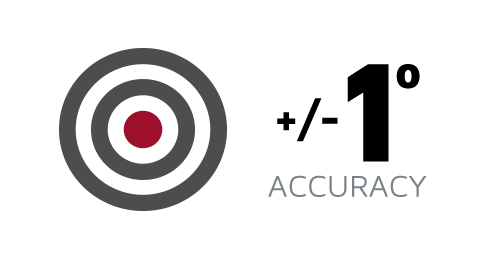 Be Safe
Spiking hot water temperatures can cause burns, especially in children and seniors. Eemax tankless water heaters keep the temperature at a consistent and safe level.
Micro-processors keep the water the exact temperature with +/- 1 degree accuracy to prevent scalding.
Runs on electricity instead of gas. No carbon monoxide is produced and no venting is required.
Longer Lifespan
Tankless water heaters last longer than any other water heater, lasting over 20 years while other heaters only last 10-15.
Tanks are known to rust. Because your Eemax water heater is tankless you have no rust issues over time.
The Department of Energy estimates energy savings up to 50% with tankless water heaters. Energy.gov