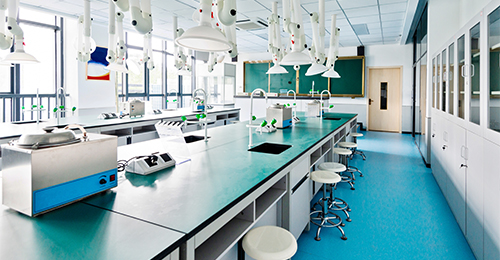 Waterbury, CT (March 2020) — Many schools are taking the pledge of the Green Schools Alliance to make their campuses more sustainable and to reduce their carbon footprints by 30 percent over five years. The GSA program involves 5 million students at more than 8,000 schools, districts, and organizations from 48 U.S. states and 91 countries.
Eemax, America's #1 choice for tankless electric water heaters recently installed hot water solutions at the King Open and Cambridge Street Upper School Community Complex in Massachusetts. Eemax tankless electric water heaters provide safe, endless, on-demand hot water while reducing water waste and energy consumption. Learn more about Eemax and their contribution to this net zero school by watching their Zero Emission Solutions video!
Cambridge Massachusetts has outlined a framework to be an emission neutral city by 2050. The Cambridge Net Zero Action Plan is a 25-year plan, which envisions energy-efficient upgrades, renewable energy production, and potentially the purchase of carbon offsets and credits. On their way to meeting this goal, the city recently unveiled the first net-zero emissions school in Massachusetts and the largest net-zero emissions building in the state: King Open and Cambridge Street Upper School Community Complex. The campus includes an elementary school and middle school, school district offices, a public library branch, a community swimming pool, and preschool and after-school programs.
The building is the first project under the Net-Zero Cambridge Plan and accounts for 273,000 sq. ft. and sits on 4 acres. Eemax installed 150 LavAdvantage™ tankless electric water heaters, ten Three Phase units and three SafeAdvantage™ units throughout the campus. Eemax products support specifications ranging from 1.8 kW to 150 kW, and flow rates from 0.2 GPM to 30 GPM.
Eemax installed the following energy-efficient water heating solutions for this groundbreaking project:  
LavAdvantage™: 150 units support handwashing in every classroom and restroom. They feature active energy management, power modulating controls, and a small, compact design making them suitable for ADA compliant facilities. LavAdvantage provides safe, hot water on-demand, while reducing energy and water waste.
SafeAdvantage™: 3 units provide tepid water for eye and facewash safety equipment in school laboratories. In schools, this tankless electric water heater can be found in chemistry and biology labs where an eyewash, facewash, and/or drench shower is required. SafeAdvantage features Eemax proprietary  Parabolic Heat Design Technology™ and is designed for low duty cycle applications where precise temperature control and low pressure drop are required.
Three Phase™: 10 units provide endless hot water to support janitorial services throughout the campus. Three Phase water heaters can deliver water volumes up to 5 GPM and support a temperature range from ambient to 180 degrees Fahrenheit. Each unit is thermostatically controlled, and features self-modulating technology, which provides precise outlet temperatures.
"This new LEED Platinum facility and complex proves Massachusetts' unwavering commitment to ensuring the Cambridge community will have a clean and green facility for their students as well as the neighboring families," said Jens Bolleyer, Vice President & General Manager, Eemax. "We are proud to be part of the solution, supporting zero emission goals, and providing safe and consistent hot water with our LavAdvantage, SafeAdvantage and Three Phase products."
Eemax tankless electric water heaters can be installed at or near the point-of-use, eliminating costly recirculation loops. Because they only consume energy when the water is turned on, facilities can save a great deal of energy. Alternative water heating systems, like the traditional commercial boiler uses energy around the clock and generates excess standby heat loss.Tankless electric water heating is a zero-greenhouse gas emission solution. No venting is required as no fossil fuels are burned.
Project Details:
Units: This campus includes a middle school, an elementary school, a public library, 2 public pools and the administration offices for the school district
Square Footage: 273,000
Type of Construction: New
Built for LEED v4 Schools Platinum certification
Eemax tankless electric water heaters throughout the school and complex
Roof-mounted PV array will generate an estimated 60% of energy on site
Geothermal heat pump system provides radiant heating and cooling
Rainwater reclamation system onsite
About Eemax, Inc.
Eemax is leading the evolution of hot water with cutting-edge technology that provides consistent hot water. It is our mission to drive the progression of efficiency maximized by developing advanced tankless electric hot water heating solutions. We are empowering professionals with trusted and versatile products that can accommodate a multitude of installation scenarios. Today, Eemax products are delivering energy-efficient hot water for restaurants, schools, manufacturing facilities, commercial restrooms, laundries, breweries, medical facilities, and more. Wherever hot water is needed—Eemax has the solutions—making us America's #1 choice for tankless electric water heaters.